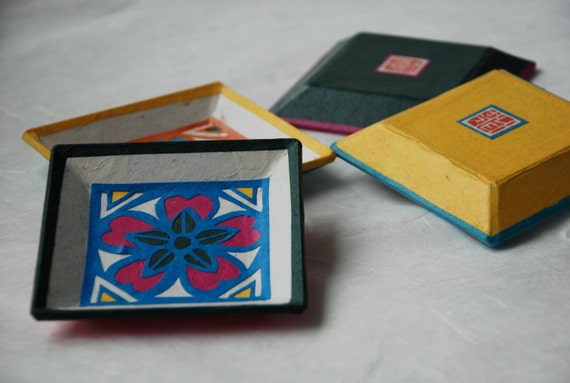 This month we are celebrating the second anniversary of Hanji Naty! Yay!
On February 24, 2013 I was opening
my own online boutique
, on the website
Etsy.com
, specialized in handmade and vintage items. It's been a great adventure so far, and I am so thrilled when I think of the future of my business!
Last year, when my online shop turned one, I made
a recap of some amazing moments that happened in my first year
. It is fantastic to see that my progression has continued, and that new doors keep on opening! 2015 is going to be an exciting year for Hanji Naty !
Developing my online business
I sold 60 items in my second year (compared to 24 items in the first one), for a total of 84 sales!;
My items have been sold in eleven different countries, including the USA, Canada, South Korea, Ireland, Sweden, Australia, the Netherlands, Switzerland and Israel;
My shop offers now a wider range of products, including hair accessories, key chains, brooches, pen holders, coasters, magnets, earrings, trays, boxes, etc. More than 175 items are currently for sale in my online boutique;
Creating New Products
In the fall of 2014 I created a series of unique and colorful patchwork coasters. They have been very popular items in my shop this year, as well as in my booth in the Wonju Hanji Festival;
I have expended my offer of hair accessories, adding mini barrettes and long thin hair pins to please different types of hair;
You can now find Hanji brooches in my online shop :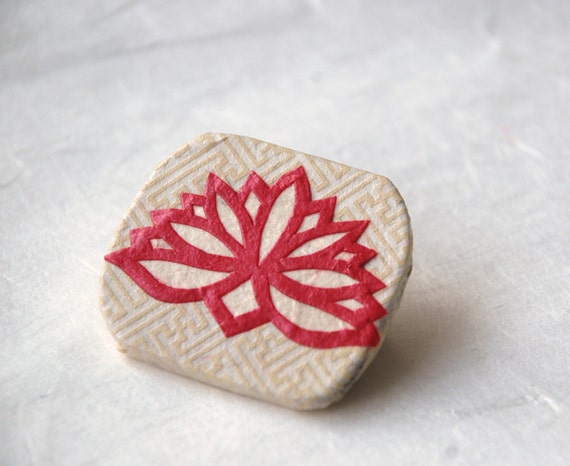 I am constantly creating new styles of Hanji paper earrings, to please all tastes and styles. Recently I added new round and oval earrings; the earrings are made of wood, and are covered with hand-cut Hanji paper :
Participating in my very first Festival
I had the chance to present and sell my creations in a complete different setting, but most importantly, it was a golden opportunity for me to be in direct contact with my customers;
It was also a beautiful occasion to meet and connect with my fellow Hanji craftsmen and craftswomen;
After a wonderful encounter with a couple of Japanese art gallery owners, some of my patchworks coasters are now for sale in an art gallery in Seoul, Capital city of South Korea!
Being a part of the Etsy Community
In the second year I continued to be more involved in the Etsy community, participating regularly in the promotional activities and games of different Etsy teams;
Since January 2015, I am the proud Captain of the Strategic Promotion for Success Team (SPS Team). I am extremely happy and grateful to have the opportunity to work with a great group of Leaders, who are dedicated artisans and artists who spare no effort to help our teammates thrive and succeed;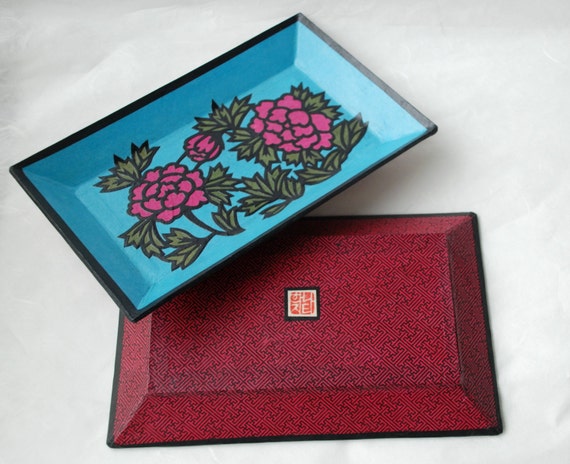 Being more visible on social media platforms
In the last few months I have deployed more energy to increase my presence on different social media platforms :
I regularly participate in the Crafty Saturday Show and Sell on The Chilly Dog's awesome blog www.thechillydog.com;
A special discount to celebrate the second anniversary of HanjiNaty!
I am thrilled to offer you 20% OFF on all the items in the online shop to celebrate the second anniversary of HanjiNaty!
Use the coupon code "THEBIG2" at check-out to enjoy a nice 20% discount!
The coupon is valid until March 31, 2015;